Visit Our Facebook page at
TIA
With Totally Integrated Automation (TIA), Siemens is the only manufacturer to offer an integrated range of products and systems for automation in all sectors – from incoming goods to outgoing goods, from the field level through the production control level to connection with the corporate management level. On the basis of TIA, we implement solutions that are perfectly tailored to your specific requirements and are characterized by a unique level of integration. This integration not only ensures significant reductions in interface costs but also guarantees the highest level of transparency across all levels.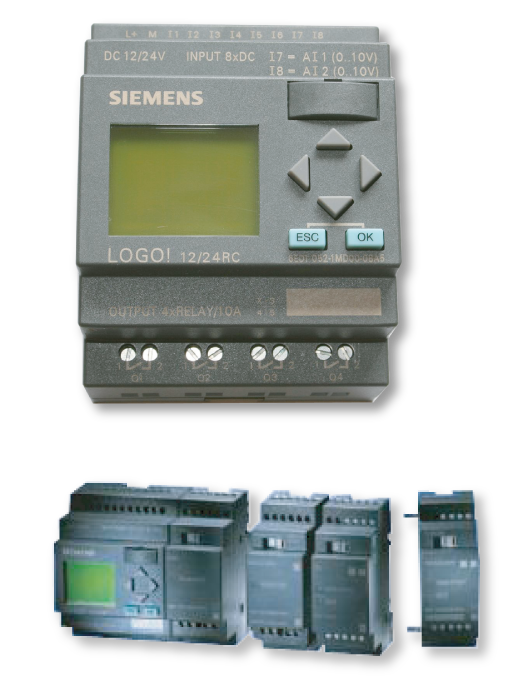 SIEMENS LOGO ! Logic Module
- The compact, user friendly and low cost solution for simple control tasks.
- No wiring is necessary since functions are linked.
- Operates in a similar manner as a PLC.
- With integrated operator control and display unit for input of alarm message texts/variables direct at the device.
- Easy Operation by linking of functions at the click of the mouse at the PC or by pressing a key on the device.
- Minimum expenditure of time:
• Only the inputs and outputs need to be wired.
• Simultaneous wiring diagram generation and control cabinet installation.
- Reduced Costs:
*Many switchgear technology functions are integrated.
- High Flexibility:
*Functions are simply modified at the push of a button.
*Variants for different operating voltages.
*Modular design, can be expanded at any time.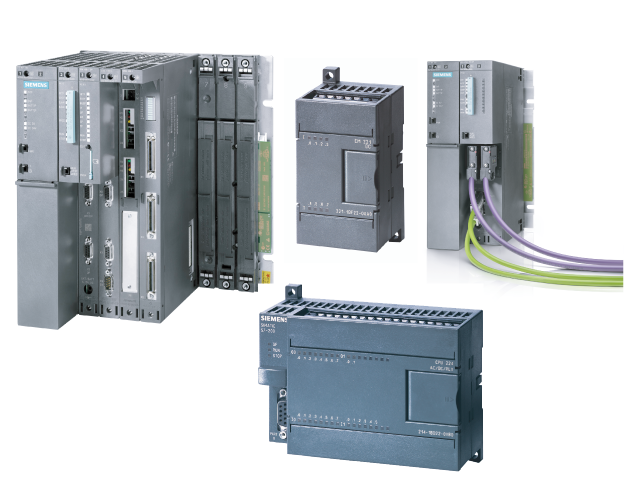 SIMATIC S7 – CPU & EM
The compact CPU with integrated digital I/Os and PROFIBUS
DP master/slave interface.
• With process-related functions.
• For tasks with special functions.
• For the connection of standalone I/O devices.
The modular mini PLC system for the low and mid-performance
ranges.
• With comprehensive range of modules for optimum
adaptation to the automation task.
• Flexible use through simple implementation of distributed
structures and versatile networking.
• User-friendly handling and uncomplicated design without a Fan.
• Can be expanded without problems when the tasks increase.
---
SIEMENS MOTOR:
- Flexible terminal box mounting. Terminal boxes are mounted in basic design on top of the motor.
- The end shield on DE is equiped with circular ribs to expand surface area. Terminal box is cast iron for all frame sizes.
- All the motors are designed for IP55. They are suitable for dusty or humid surroundings.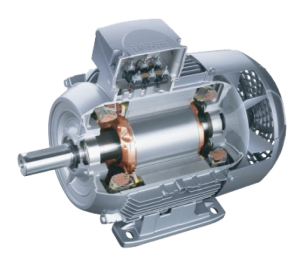 - All motors are protected with corrosion-resistant paint. Precise inspection system is applied to achieve high standard balancing result. Esso Unirex N3 grease is used as standard bearing lubricant that ensures longer bearing lifetime.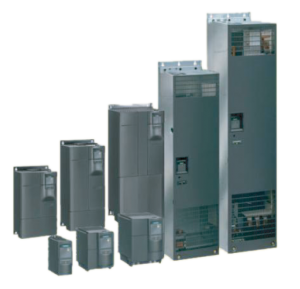 SIEMENS INVERTER :
■ Easy, guided start-up
■ Modular construction allows maximum configuration flexibility.
■ Three to six programmable isolated digital inputs.
■ Maximum two scalable analog inputs (0 V to 10 V, 0 mA to 20 mA).
■ Maximum two programmable analog outputs (0 mA to 20 mA).
■ Maximum three programmable relay outputs.
■ Low-noise motor operation thanks to high pulse frequencies, adjustable (observe derating if necessary).
■ Control of up to three additional drives on the basis of PID control (motor staging).
■ Operation of drive directly on mains (with external bypass circuit).
■ Low-energy mode.
■ Detects dry run of pumps (belt failure detection).
■ Complete protection for motor and inverter.
Visit Our Facebook page at
---
Contact our experts on Siemens Industrial Automation Solutions