MAKE A SMALL BUT SIGNIFICANT INVESTMENT IN THE FUTURE OF YOUR
ORGANISATION OR YOUR CAREER
---
Learn the fundamentals of Automation Technology from the pioneers. Acquire the core
competencies in your chosen subject, and use them to your advantage at your workplace.
HOW DOES TRAINING HELP YOU:
---
Training will help you in using a

scientific approach to problem solving

and maintenance.

Get to the root cause in a shorter time.
Avoid experimentation and possible damage to machinery.
All these will contribute to reduce machine down time.
---
FEW OF OUR TRAINING COURSES & COURSE CONTENTS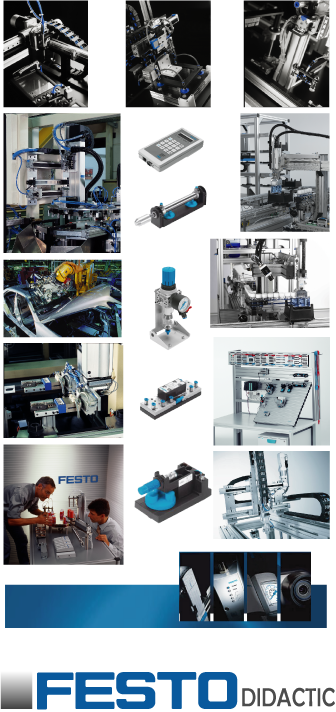 ---
Globally approx. 42,000 course participants per year attend more than 2,900 courses. Modular and quality assured training contents in over 39 languages. Industrial Consulting projects in the areas of Product development, Lean production, Procurement and Logistics. Since 2003 Sincos Automation Technologies Ltd. is the only authorisedtraining center in Bangladesh to conduct these trainings.
---
Additionally Sincos Automation Technologies Ltd. is meeting the industrial needs by maintaining a large stock of Festo Pneumatic products.